02 a 05 de NOVEMBRO de 2022 | CURITIBA/PR
BEM-VINDOS E BEM-VINDAS
Os Cuidados Paliativos seguiram crescendo em discussão, importância e volume no Brasil e no mundo, mais ainda em face a uma pandemia de sofrimento que vivemos como profissionais ou mesmo como pacientes. Desde 2018, havia a esperança para um novo encontro ainda maior entre todos aqueles que lutam, praticam e querem o melhor cuidado ao paciente. Um encontro que estava previsto para 2020 e foi adiado, frente ao cenário sanitário daquele ano.

2022 é um ano especial para celebrarmos a vida e o encontro. Celebrar os princípios dos cuidados paliativos, comemorar as vitórias recentes, rever os desafios, renovar o espírito de união em nós. Este ano ainda apresenta desafios sanitários, humanitários e econômicos, mas a caminhada na busca por um cuidado amplo, moderno e acessível não para.

A preparação deste congresso passará pelos princípios atualmente valorizados pela Academia Nacional de Cuidados Paliativos (ANCP), que incluem: valorizar as diversas regiões do Brasil conforme sua produção e contribuição científica, valorizar as opiniões das centenas de associados, ouvir sobre temas e palestrantes indicados por pesquisas, valorizar principais atrações de congressos estaduais já realizados, evoluir no espírito de inovação, ampliar a discussão multiprofissional e ampliar o espaço e temas para as áreas em crescimento como dor, pediatria e neonatologia.

Esperamos você para um evento ímpar e para que possamos conectar presencialmente tanta gente boa de tantos lugares do Brasil em dias especiais na maravilhosa cidade de Curitiba.

Sejam bem-vindos ao Congresso Brasileiro de Cuidados Paliativos 2022!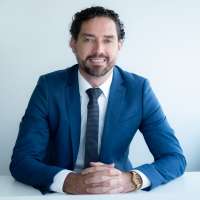 Douglas Crispim
Presidente do
IX Congresso Brasileiro de
Cuidados Paliativos
ENRIC BENITO OLIVER
Clinical Oncologist for 20 years Head of Palliative Care Unit for 15 years Chairmen of Spiritual Care Task Force from the Spanish Society of Palliative Care (SECPAL) Invited Professor at: UAB, UIB, UV, URLL, UFV, UCM, UMC (Spain) and PUC and Chile, U Finis Terrae Chile, to teach Spiritual Care in end of life and Palliative Care Coordinador at the Regional Programe on Palliative Care. 2011-2016.Nowadays Visiting Professor at the Health Sciences Faculty University Francisco de Vitoria Madrid
STEPHEN CONNOR
Stephen R. Connor, Ph.D. is the Executive Director of the London, UK based charity, the Worldwide Hospice Palliative Care Alliance (WHPCA), an alliance of over 350 national and regional hospice and palliative care organizations in over 100 countries worldwide. Dr. Connor has worked continuously in the hospice/palliative care movement since 1975 and has been the CEO of four US hospice programs. After serving for 11 years as vice-president of the National Hospice and Palliative Care Organization (US), he is now focused on palliative care development internationally with the WHPCA and has worked on palliative care globally in over 27 countries including as international palliative care consultant for the Open Society Foundations. He serves on several technical working groups of the World Health Organization (WHO) in Geneva. Connor also serves as Senior Research Scholar to Capital Caring Health in the Washington DC Area. In addition to being a hospice and association executive, he is a researcher, educator, advocate, and psychotherapist, licensed as a clinical psychologist in California. Dr. Connor's areas of research interest in palliative care include bereavement, denial, outcome measurement and evidence-based care for the dying. He has chaired the board of the International Work Group on Death, Dying, & Bereavement, is on the Scientific Advisory Board for the National Palliative Care Research Center, and is a member of the board of the Elisabeth Kübler-Ross Foundation and the International Children's Palliative Care Network (ICPCN). Dr. Connor is on the editorial board of the Journal of Pain & Symptom Management and has published over 145 peer reviewed journal articles, reviews, & book chapters on issues related to palliative care for patients and their families. He is the author of Hospice: Practice, Pitfalls, and Promise (1998), Hospice and Palliative Care: The Essential Guide (2009 & 2018), and editor of Building Integrated Palliative Care Programs and Services (2017) and the Global Atlas of Palliative Care (2014 & 2020), a WHPCA publication in partnership with the WHO.
SUBMETA SEU TRABALHO
Envie seu trabalho científico e tenha a oportunidade de apresentar sua pesquisa no IX Congresso Brasileiro de Cuidados Paliativos.
SAIBA MAIS >>
Local do Evento
Conheça mais o Expo Unimed Curitiba, local do nosso encontro.
O centro de exposições e as salas multiuso somam 11.500 m² de área construída e espaço conta com 2 mil vagas de estacionamento. O Expo Unimed Curitiba fica localizado no interior da Universidade Positivo, a 15 minutos do centro da cidade e a 25 minutos do Aeroporto Internacional Afonso Pena (pelo contorno Sul).
R. Prof. Pedro Viriato Parigot de Souza, 5300 - Cidade Industrial de Curitiba, Curitiba (PR), CEP: 81280-330